Please let us know if you are coming to Tokyo and willing to visit Kimono Mom Store 🏠 here! So we can try our best to adjust the dates for you. (Sooner the better!)
From September, UMAMI sauce will only be available at the store in Tokyo at the moment!!
<Open dates for December>
No need to sign up this month ✨
12/3    11am-1pm
12/12  10am-12pm
12/17  12am-3pm
12/26  11am-1pm
We can't wait to see you in person✨
*Follow Instagram @kimonomom (Kimono Mom Store) to get the latest news & BTS.
*https://store.kimonomom.com/ If you haven't subscribed our news letter 🙂
Please note that MOE and SUTAN are not promised to be present at the store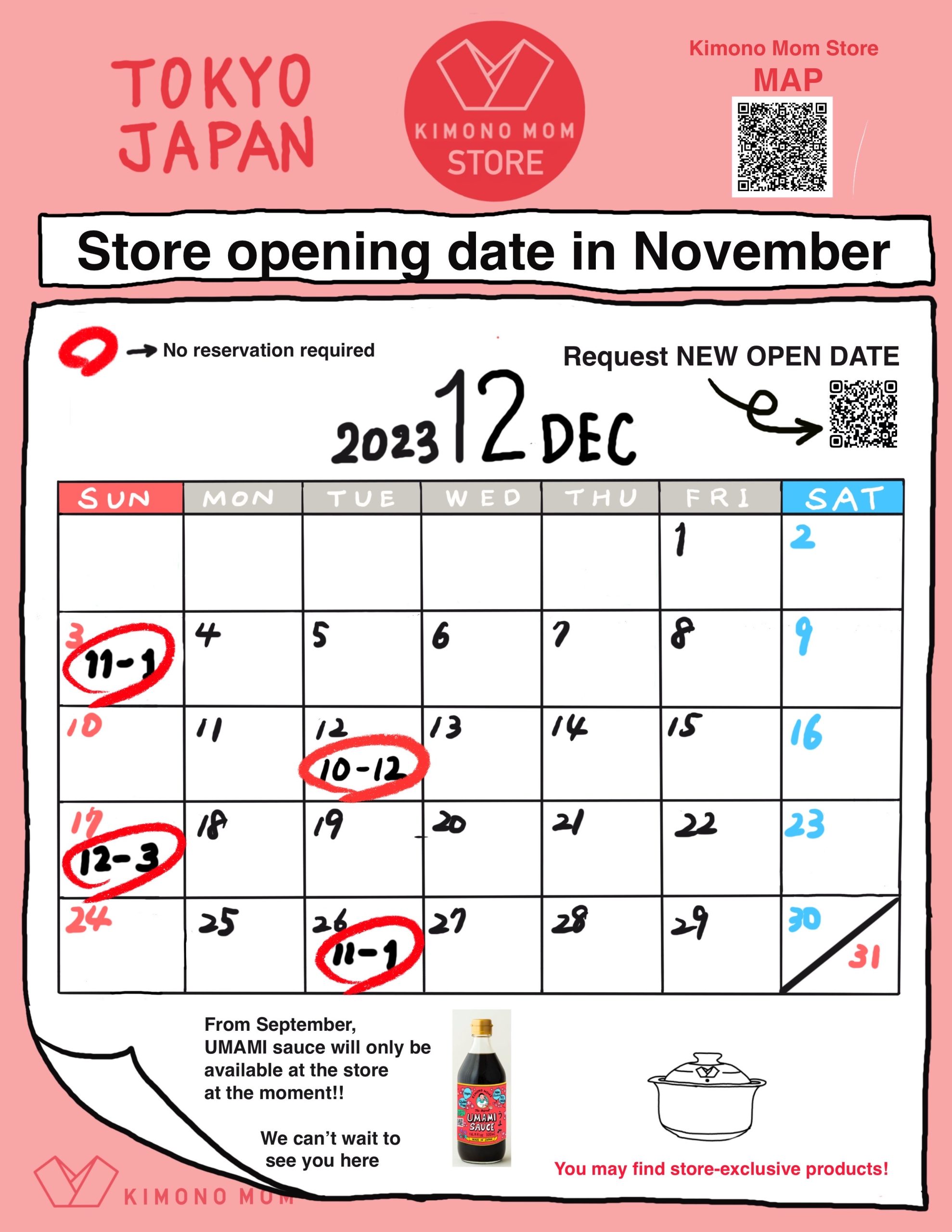 ---
This is how Kimono Mom Store was made..!